Featured Artist - July 2023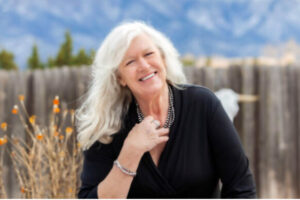 Please introduce yourself and describe your background
Myra Gadson has been designing jewelry for the past 15 years.  Throughout her career, Myra worked in Engineering and New Product Development and began collecting gemstones during her travels abroad.  Given Myra's passion for jewelry, once retired, she began designing and creating her own line of beaded jewelry.  Myra has numerous design collections that have continued to evolve and grow.
What is your earliest memory of creating art?
 Myra was involved in various arts and crafts during her childhood, especially during the long winters in the Midwest.  She was especially drawn to fiber arts and enjoyed sewing, knitting, and quilting. And Myra has always been drawn to photography making certain she always toted along a camera on her adventures. She focused on landscapes and her love of horses.
 Describe your primary medium and why you've chosen it for your artwork
 Myra Gadson is passionate about creating unique, extraordinary jewelry, and has been doing so professionally for over 15 years.  Her work is influenced by her global travels and strongly reflects the many years she's spent in the "Land of Enchantment" which delivers daily inspiration.  New Mexico is her muse, offering multicultural diversity, ancient traditions, and modern originality.  These powerful elements merge into the jewelry Myra designs, bringing together a unique blend of gemstones that offer an earthy yet refined harmony and captures the colors of the southwest for the discerning collector.
Describe your artwork in 10 words or less
 Unique jewelry that brings together colors of earthy yet refined harmony.
What inspires your work?
 Myra has lived her adult life in the colorful southwest and this lifestyle has a strong influence on her jewelry designs.  Additionally, her collections of numerous semi-precious gemstones allow her to imagine jewelry designs with the most unusual and complimentary combinations.
If you could spend the day with any artist, dead or alive, who would it be and why?
 Without a doubt, Myra has always worshipped artist, Georgia O'Keeffe, "Mother of American Modernism".  Nothing would suit Myra more than to spend a day visiting with Georgia and learning about the interesting era she lived in, and to discuss their mutual affinities for New Mexico.
Do you show your work commercially?  If so, where? 
For the past 13 years, Myra's jewelry has shown at Weems Gallery in Albuquerque at 5935 Wyoming Blvd. NE.
And since 2015, Myra's work is also shown at Yucca Art Gallery, New Mexico's oldest artist cooperative located in the Patio Market in Albuquerque's historic Old Town.
What is something most people don't know about you?
 Myra Gadson is very approachable and always has an open ear to her clients and collectors regarding a personal design idea.  Myra has created numerous custom designed pieces for clients and has redesigned jewelry into favorite pieces.
 What advice would you offer younger artists just beginning their art careers?
Myra advises young artists to develop and practice their skills which in turn will give them confidence in developing unique artwork.  If possible, Myra recommends young artists to study art at the University to explore new mediums that may enhance their work.  Once they are confident in their abilities, the sky is the limit and the door is always open to explore new possibilities.
Your website:
www.MyraGadsonJewelry.com