President's Message – May 2022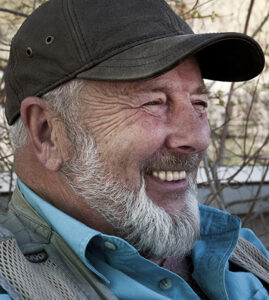 Corrales Art Studio Tour
Our focus now is on the 2022 Corrales Art Studio Tour (CAST).  81 artists, 4 galleries and 50 elementary school children will participate in the Tour.  CSA members will be showing their artwork at 35 venues located throughout the Village.
CAST will be held on Aug. 27th and 28th.  The historic Old San Ysidro Church will host the Preview Gallery which will be open to visitors on Fri., August 26th from 1-4:00 p.m. and on Sat. and Sun., Aug. 27th and 28th, 10:00 a.m. to 4:30 p.m.  A reception will be held on Thurs., Aug. 25 at 6:00 p.m.  The reception is open to the public.
We are happy to announce we are once again inviting students and teachers at Corrales Elementary and Cottonwood Schools to participate in CAST.  25 students from each school will create artwork for display at the Preview Gallery.  Student artwork has always been a highlight and big attraction at the Preview Gallery.
Our website, corralessocietyofartists.org will be posting current information on the Tour including participating artists, a digital program catalog, and map.  Digital versions of the catalog and map will be downloadable.    Mark your calendar now.  You won't want to miss this event!
CSA Membership
CSA membership is open to all artists, regardless of age or residence.  Members are juried once and are eligible to participate in all CSA events without further jury review.  Membership applications and guidelines are posted on the CSA website.  Dues are $60/year.  This is a good time to be a CSA member.  We are:
Embarking on a Post COVID, revitalized path with a new Board of Directors.
Sponsoring events, such as the Corrales Art Studio Tour, one of the largest Tours in the Southwest. We are sponsors of the "First Sunday" event in Corrales and with the Corrales Historical Society and co-sponsors of the Corrales Fine Art show and Winter Craft Show
Working closely with the Corrales Arts & Cultural District Steering Committee to promote CSA members and the Corrales art community.
Committing to communicate regularly with members with regular reports and a bi-monthly newsletter.
Offering a member profile page on the CSA website at no charge.
Conducting social events to give members an opportunity to meet other members, discuss their work and to make plans to collaborate.
Continuing to develop partnerships with other groups and businesses involved with the arts in the Corrales and Greater ABQ area.
CSA Board Meetings
Our Board of Directors meets on the First Monday of each month at 5:00 pm at the Corrales Community Center.  COVID conditions may make Zoom meetings necessary.  All meetings are open to the public.  Members are invited and encouraged to attend.  The next General Membership Meeting is June 6.
Ken Duckert
CSA President