CSA, with its 100-plus member artists, is a federal and state 501 (c)(3) non-profit organization. Members are juried in from all over the state of New Mexico and are full-time and part-time artists from all walks of life exploring their creative spirit and everything in between. Some CSA members have been perfecting their skills their entire lives while others are just beginning their journey into the arts.
News
Corrales Art Studio Tours (CAST)
One of the largest and best Corrales Art Studio Tours (CAST) is just around the corner.  This year's tour is scheduled for August 27-28 and will feature 80 artists, four galleries and artwork from 50 students from Corrales Elementary and Cottonwood Montessori Schools.  We will also celebrate the life and contributions of Pauline Eaton, the founder of CAST and Corrales art community treasure.  Her works have been shown and sold across the U.S.  Pauline died this past year and it's appropriate for us to take time to acknowledge her work and her profound influence on the Corrales art community.   The display featuring student art will help make this tour one to remember.
Artists will open their studios and galleries on the 27th and 28th to welcome visitors from 10:00 a.m. – 5:00 p.m.  They will be showing their work at 35 venues throughout the Village.  Visitors should plan to visit the Preview Gallery at the historic San Ysidro Church, 966 Old Church Road, to get a tour catalog and map, view art from all participating artists and develop a tour plan.  On the tour, visitors will see a variety of exceptional art, meet the artists, and in some cases tour their studios and see demonstrations of artists' creative processes.
To kick off the Tour, a reception at the Old Church will be held on Thursday, August 25 from 6-8:00 p.m.  The event will allow everyone an early viewing of displayed artwork.  A no-host bar will be offered, a jazz band will provide music on the outdoor patio, and a classical guitarist will perform inside the church.  This event is open to the public.
CAST is supported by many Corrales residents and local businesses.  We enjoy strong sponsorship from local businesses year after year.  They have been very important to our success, and we value and appreciate our relationships with them.
I invite all our community friends and visitors to our Village to take time to enjoy the charm and hospitality of Corrales, take the tour, meet local artists and celebrate great art.
Whether it's great food, a glass of wine, good coffee and/or a mug of local craft beer, CAST, the Village of Corrales and its merchants are prepared to offer an unforgettable weekend to visitors.
Student Art Returns to CAST
Historically, student art has been part of CAST.  CSA members Cathy Veblen and Paul Tenoso spent many years working each year with students and teachers to create art that was displayed at the CAST Preview Gallery.  In recent years, everyone looked forward to seeing the homemade kites decorated with art and poetry made by students from Corrales Elementary and Cottonwood Montessori Schools.
This year, Liz Roberts has worked with art teachers at both schools in producing artwork for display at the Preview Gallery.  Over 50 students have created artwork that will be matted and framed and prepared for display.  Their work will be prominently displayed along with the artwork of CAST participants at the Old Church.
We welcome the return of students to the event!
Featured Artist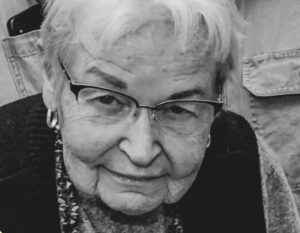 A Corrales Treasure:  Pauline Eaton  1935-2021
Pauline was an artist for the world and identified with William Blake's intense belief that the spiritual and the manifest are totally entwined.  She painted to express these beliefs and for the benefit of her audience.  Pauline's paintings are in transparent watercolor, most of which are 46" x 36".  Some reached up to 5 and 10 feet tall.  Her work is striking, thought-provoking, and colorful.
Thank You To Our Sponsors
The Corrales Society of Artists appreciates the generous support provided by local businesses and art patrons. The Corrales Art & Studio Tour, First Sunday in Corrales, Art in the Park, the Corrales Fine Arts Show and the Winter Crafts Show bring thousands of visitors and wide-ranging benefits to the Village. The success of these events is highly contingent on this large community of businesses and sponsors. Thank you!