Featured Event
There are no upcoming events at this time.
News & Media
Corrales Historical Society once again partners with Corrales Society of Artists to bring this outstanding fine crafts event to Corrales and Historic Old San Ysidro Church. This year, a heated 30-foot by 60-foot tent on the church grounds will conveniently concentrate all vendors in one area. Corrales Society of Artists… Read more
Featured Artist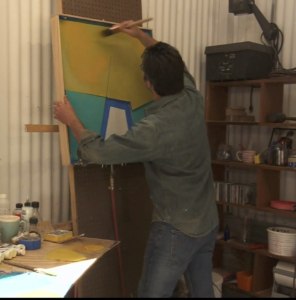 Marshall Lee
I consider myself a mixed media artist that works primarily with acrylic on panel while incorporating a variety of different hardwoods.
Editor's Note:  Marshall is the newly elected CSA Vice President and will serve at the 2020 CAST Director.
Thank You To Our Sponsors
The Corrales Society of Artists appreciates the generous support provided by local businesses and art patrons. The Corrales Art & Studio Tour, Art in the Park, and the Holiday Art Fest bring thousands of visitors and wide ranging benefits to the Village. The success or failure of these events is highly contigent on this large community of businesses and sponsors. Thank you!