CSA, with its 100-plus member artists, is a federal and state 501 (c)(3) non-profit organization. Members are juried in from all over the state of New Mexico and are full-time and part-time artists from all walks of life exploring their creative spirit and everything in between. Some CSA members have been perfecting their skills their entire lives while others are just beginning their journey into the arts.
News
Why join CSA? 
Membership in the Corrales Society of Artists is valuable and a good deal.  CSA plays an important role in supporting local artists by:
Conducting one of the largest and most successful studio tours in the Southwest. Participation in the Tour is open only to CSA members.
Supporting other opportunities for CSA members to show and sell their artwork. CSA Co-sponsors the Old Church Fine Arts Show and Winter Craft Show with the Corrales Historical Society.  Without CSA support, it is unlikely these opportunities would be available to community artists.
Being a major partner in the development and management of the "First Sunday in the Village" where galleries, bistros, and merchants in the Village host artists on each first Sunday of the month.  Artists are able to set up tents, panels and/or table displays at merchant locations to show and sell their artwork.
Being a partner with the Village and local organizations seeking ways to promote and market the art community in Corrales. It is working with representatives of the Village and local organizations to develop an art center where CSA would manage a co-op art gallery.  CSA is also a leader in the current planning and development of a performing arts center in Corrales, and it is working closely with the Corrales Arts & Cultural District Planning Committee to develop an innovative economic development plan.
Communicating regularly with members about events and opportunities of interest and actions being considered and undertaken by CSA.
Offers a website representing the organization and its members. Members get a free profile page on the site where they can show images of their artwork, provide a statement about themselves and their artwork and provide contact information and links to other websites featuring their artwork.
Conducting social events to give members an opportunity to meet other members, discuss their work, and to make plans to collaborate.
Continuing to develop partnerships with other groups and businesses involved with the arts in the Corrales and Greater ABQ area.
Residency in Corrales is not a requirement to be a CSA member.  CSA has 130+ members, ages 14-90+, from Corrales, Santa Fe, the greater Albuquerque area, and other nearby communities.  The application can be made online at corralessocietyofartistists.org.
President's Message - December 2022
2022 was filled with challenges and amazing success for CSA   We seated a new Board of Directors in January, reconstituted our committees, and normalized operations.  We had the most successful CAST in anyone's memory, added a record number of new members, and will start the new year with about a third of our leadership team being new members.  And we had a lot of fun working together.  - Read More
Welcome to New CSA Members!
2022 saw a large number of artists accepted into CSA membership.  This year, CSA happily welcomed 27 new members, including Annika Kappe, a gifted 14-year-old artist working with pen and ink, watercolor and gouache painting.  Please join us in welcoming all new members:
Bill Sabatini,  Janet Bothne, Angeli Coover, Betsy Kuhn, Carolyn Berry, Joe Riggs, Jerry Burns, Annika Kappe, Elizabeth Noyes, Russ Bessette, Tanya "Tatulli" Komogorov, Richard Irwin, Carol Goode, Dylan Findley, Doreen Garten,  Pamela Elam, Tyra Fox, Mariana Roumell- Gasteyer, Emma Lujan de Rison, Valerie J Namoko, Steve McKibben, Ken Martinez, Stephanie Levy, Diana Gourlay, Natasa Vretenar, Beth Larsen and Lee Shepka.
Featured Artist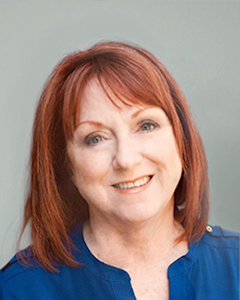 Featured Artist – Carolyne Berry
I like mixed media layered approaches and choose to combine photographic images, drawing, painting or collage papers to express my ideas.  Encaustic wax is applied when it enhances the image or creates a unique surface texture.
Thank You To Our Sponsors
The Corrales Society of Artists appreciates the generous support provided by local businesses and art patrons. The Corrales Art & Studio Tour, First Sunday in Corrales, Art in the Park, the Corrales Fine Arts Show and the Winter Crafts Show bring thousands of visitors and wide-ranging benefits to the Village. The success of these events is highly contingent on this large community of businesses and sponsors. Thank you!