Gina Voelker Bobrowski
click thumbnail for larger view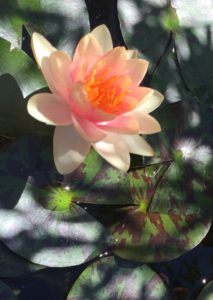 Pottery
Sculpture
gmvbobrowski@unm.edu
Born in New Orleans, Louisiana, I now reside in Corrales, New Mexico, among beloved family and friends. Both places resonate singular geographies, diverse cultures, and belief systems. A unique expressiveness pervades much of daily life. This imbues everyday moments and simple acts with a sense of sacred presence and joy.
I celebrate materials, processes, and unscripted narratives with endless curiosity and invention. My process reflects in the tenets of craft, and is similar to those of children and visionary, outsider artists. I hope to make work that edifies and inspires across generations, like the laughter of children, the touch of a heartbeat, the radiant shift of light as the seasons change.
My functional pottery and objects seek to celebrate and enhance daily life through their use. My figurative sculptures, installations and works–on-paper-and-board, explore the struggles and resiliency of spirit, nature/culture, inclusivity and peace, while my community projects empower others in making art as a vehicle for positive change.
Should you wish more information or to arrange a studio visit, please call 1-505-897-1016. Thanks!
Gina