Tricia George
click thumbnail for larger view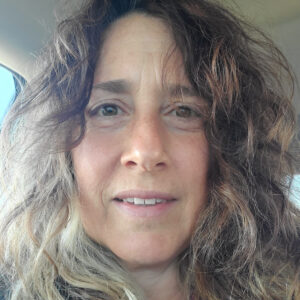 Mixed Media
tricia.george11@gmail.com
Tricia George has been painting professionally for over 30 years. For the Corrales Studio Tour she has chosen to share her artwork that has become the signature for her recently self-published picture books she started in 2019. Her works are painted on matte plaster troweled onto raised birch panels in acrylic.
Her subject primarily consists of whimsical critters interacting with one another, in a playful and amusing manner.
She created a handful of the murals located at the Albuquerque Balloon Museum and The Academy of Sciences in San Francisco, CA.