Mike & Doreen Garten
click thumbnail for larger view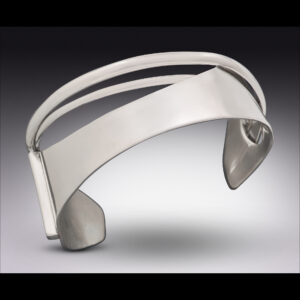 doreen@jewelrybyjames.com
Mike – a passionate amateur geologist who collects, cuts, and polishes many of the stones used in making jewelry for you.
Doreen – a modernist designer of abstract organic jewelry that have clean sleek lines. Each piece is designed to be timeless; worn for that special occasion as well as to be worn every day.  We strive for each piece to tell a story especially when a stone we personally collected and
design around it.
Keeping it simple. Our designs are clean, modern and simply elegant. Special attention is given  to light, movement and the energy expressed in each pieces' simple lines.
Every part of our jewelry has been planned visually to make them as simple, beautiful, and  engaging as possible. We design piece(s) that are both well-crafted and comfortable to wear.
Mike & Doreen Garten