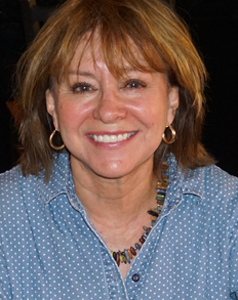 "If  I could say it in words there would be no reason to paint." – Edward Hopper
Background & Technique
Eighteen years ago while hiking in the Sandias, my husband asked me, "What are you going to do now?"  I had just retired and had been thinking I needed a new hobby.  I worked for a very large real estate company. I headed up the Relocation Department which facilitated corporate moves into and out of Albuquerque.  My expertise was getting new employees excited about moving to New Mexico and learning to love their new city.
Now, I am retired.  I needed a new interest.  I decided on watercolor.  I have always loved the quietness of it.  I was late starting this new career.  But early on I learned there is no "magic" brush or special paper.  There is only me and my joyous hard work.  For fifteen years, my husband and I had a small condo in Dillon, Colorado.  Soon after we moved in, I joined a wonderful group of watercolorists called "Women of Watercolor".  We would load our back packs with minimal painting gear, camera, a sandwich, and take off on a hike.  Plein air painting is a great way to begin.  It feels good to be outside and with your friends.  We could always find a comfortable rock to sit on with an incredible view.  If I mess up, I just start again with another piece of paper.  Summit County is full of galleries. I knew the only way to get my work shown was to walk the streets of Breckenridge and Vail.  I kept a small portfolio in my car of photos of my work in hopes that a gallery would let me hang even a single piece.  My best successes were one-person art shows exhibiting in the senior center and the library.  Everyone goes there!
I am now back in New Mexico full-time.  I am fortunate to live in the village of Corrales.  I am surrounded by nature and get to see wildlife almost every day.  When I go for a walk along the acequias, I am accompanied by owls, coyotes, horses, and dogs.  Everywhere I look, it is a beautiful scene.  Therefore it's not a surprise to learn I love painting landscapes.  My favorite is our very own Sandia Mountains.  I remember years ago I had the opportunity to be invited to visit Roz Hurley at her home.  She had been a widow for some time and was in the process of writing The Life and Art of Wilson Hurley. Wilson did not make the jump to a career in painting until he was 45 years old.  Roz told me that he used to say, "any person who has 15 years of reasonable life expectancy can succeed in what he chooses to do.  The secret is that you love to paint.  Then you will progress."  Roz gradually lead me from room to room showing me her vast collection of art.  Some of it was Wilson Hurley's earlier work.  It was when we walked into his studio that I was thunderstruck.  Sunlight was pouring on his still-standing easel.  His paints and brushes were on the table to the left.  The wall that once held huge canvases on the opposite side of the room was now bare.  But I could feel his presence. I knew immediately my goal.  The best way to become an accomplished artist is by studying and practicing – a lot!
Writing this article reminds me, that I should dedicate more time to my craft.  This is what I know:  if I want to learn more and get better, I paint for myself; if I want to earn extra money and have some fun, I paint for someone else.  Why do I love painting commissions?  People are very passionate about what they love.  When they are paying you to paint something, they want a memory that's important to them.  When we lived in Colorado, I enjoyed painting elevations of client's mountain homes.  I loved the beautiful surroundings of pine trees, streams, and walking paths.  Lake Dillon was right across from our condo.  Docked were all these colorful boats.  What fun to finish up painting "Spending the Children's Inheritance".
Artistic Development, Philosophy, and Challenges
My friends, teachers, and mentors in watercolor are Jane Werkema, Bud Edmondson, and David Vega Chavez.  A couple of years ago, I expanded my interest in oil painting with Howard Wexler.  They have all taught me dedication and the excitement of learning.  All four I consider geniuses' in their field.  I feel it's important to take lessons from people who you love their work and who love to teach.  Jane taught me the basics.  Bud taught me perspective and started me on landscapes.  David was amazing at skies.  Howard concentrated on detail and movement. We loved bringing our easels out in Howard's rose garden and painting with opera music in the background. Here's an idea, if you don't have the time to take lessons then learn through the societies you belong to.  Both the New Mexico Watercolor Society and Rio Grande Art Association give monthly demos as part of their meetings as well as bringing in national art instructors for workshops.  There's also an amazing amount of "how-tos" on U-tube.
Constantly Learning Your Art
Watercolor painting is simple when you know what you're doing and awful when you don't.  Try learning five basic techniques to achieve beautiful results for any subject:  flat washes, graded washes, glazing, scrambling, and dry-brushing.
Flat wash:  even application of color over a large area requiring several brushstrokes that aren't visible.
Graded wash:  Same as a flat wash, except you add more water with each brushstroke diluting the color.
Glazing:  Adding a thin transparent layer of paint over another color.
Scumbling:  A thin layer of opaque paint rubbed over a previously painted surface.
Drybrushing:  Quickly sweep a fairly dry loaded brush with paint across a textured paper.
Advice to Aspiring Artists
My best advice for an aspiring artist is to find a mentor.  This can be done quite often by an art teacher or an artist friend.  A personal mentoring relationship adds another layer to any artist's growth.  He does not want you to paint l like him.   A good mentor encourages you to find your own voice.  He will help you think beyond pages in a book and see the bigger picture.   It takes time to develop your own style.  Get involved.  Join art societies.  Participate in juried shows.  Join an art critique group or start one.
Watercolor's charm only shows up when you learn how to handle the water.  This is the challenge of watercolor and it's unlike any other medium.  With each painting I do, I try to absorb more knowledge and look forward to having less regret in my next painting.
This pandemic has made for a quiet year.  Art shows are mostly virtual; galleries are just starting to re-open.  I have shown my work in galleries in Colorado as well as New Mexico.  I have won numerous awards through the New Mexico Watercolor Society, Masterworks, Old Church Fine Art Show, and New Mexico State Fair.  I belong to the Corrales Society of Artists.  I am a Signature Member of the New Mexico Watercolor Society.  I belong to the Rio Grande Art Association, Enchanted Lens Camera Club, and the Corrales Historical Society which puts on the Old Church Fine Art Show.
I am currently showing small works at Etcetera, Consignment next door to Hannah & Nates on Corrales Road.  I know I need to get back into a gallery.  For now, I'm happy painting in my studio at home.  I paint in watercolor, oil, and acrylic.  I am most passionate about landscapes and botanicals.  I feel blessed to be living in a beautiful village.
You can contact me via email:  jrudder1@msn.com.