Stephanie Levy
click thumbnail for larger view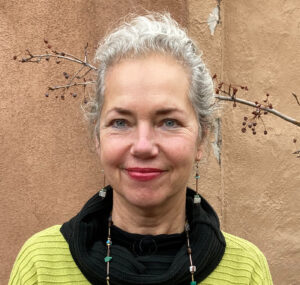 Jewelry
Yucca Art Gallery
cestlevy@gmail.com
I grew up in New Orleans with a fascination for people's faces, masks, and personal adornment. As a child, I made mud pies, and as a teenager, I developed an interest in dreams and symbols with their multiple layers of richness and textures. My first clay class at LSU in 1970 focused on pottery, but soon I began making ceramic sculpture which has been included in numerous shows including "The Anonymous Image" at The University of Chicago, "Extraordinary Vehicles" at The John Michael Kohler Arts Center in Sheboygan, Wisconsin, "California Crafts" at The Crocker Art Museum in Sacramento, California, and The Long Beach Art Museum in California. My ceramic sculpture has been featured in Craft Report Magazine, Ceramic Review in London, England, and pictured in Ceramics Monthly Magazine.
While I was living in Sacramento along the river, thieves broke into my house and stole all my jewelry. I decided I had to make my own jewelry from the material I knew best—clay. At least no one would steal it, and if they did, it wouldn't be to pawn it or melt it down. Thus, C'est Levy Studio was born. My porcelain jewelry has sold coast to coast in galleries, boutiques and museum shops in Seattle, L.A., San Francisco, Chicago, St. Louis, Phoenix, Dallas, Miami, New Orleans, New York, Knoxville, and Hawaii. I'm a former member of the Southern Highland Craft Guild, Foothills Craft Guild, Terra Madre: Women in Clay, and Handwork Craft Cooperative in Ithaca.
I now live in Santa Fe where my work can be seen at Yucca Art Gallery in Albuquerque, at the Taos Ceramics Center, the Corrales Artists Studio Tour, Eldorado Studio Tour, and in various regional shows.