President's Message – April 2023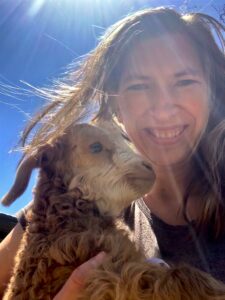 2022 was filled with challenges and amazing success for CSA   We seated a new Board of Directors in January, reconstituted our committees, and normalized operations.  We had the most successful CAST in anyone's memory, added a record number of new members and will start the new year with about a third of our leadership team being new members.  And we had a lot of fun working together.
A lot of people made the successes possible.  That's the way successful organizations work.  Many, even new members, stepped forward to help out.  I want to thank all those who pitched in to get CSA on track and moving forward to constructively support our members and promote the art community in the Village. 
The Village will soon be designated as a New Mexico Art and Culture District.  A new performing arts center is being planned.  We also made a wonderful discovery this year when we joined with several other local organizations, Corrales MainStreet and Village officials, to investigate leasing property for an art center where CSA would manage a co-op gallery.  We found strong interest and support from members in the concept.  Although discussions on leasing the property failed, the partners are ready to move forward again if a desirable property becomes available.
So, change is in the air and CSA is well positioned to play an important role in shaping that change.  Members will benefit from the foundation laid by previous and current CSA leaders.  There is good reason for us to be optimistic about the future of the art community in the Village.  The 2023 leadership team, led by President-Elect Jenn Noel, are ready and enthusiastic to take charge. 
There is no doubt about the importance of members staying involved and engaged.  Jenn and her team will need your help.  When the call comes, please be ready to help where needed.  It's all worthwhile. 
Thanks again for all your great help and support this year.
Jen