Featured Artist: Kevin Black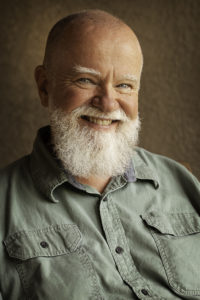 Describe your primary medium and describe why you've chosen it for your artwork.
I have been a full-time professional photographer for the past 40 years. Although I shoot in digital currently, my art work is produced in the process known as tintype or wet plate photography that has its origins in the 1850's as one of the First viable photographic processes.
When did you start working with this medium? How did you get introduced to this medium?
I started to learn tintype about 5 years ago when I started to notice other artists utilizing it and was drawn to the romantic and enigmatic aspects of the imagery.
Did you teach yourself or do you have formal education?
I actually have a college degree in photography from Rochester Institute of Technology. I graduated in 1976 and majored in commercial studio photography. For tintypes, I studied under Quinn Jacobson in Colorado.  You never stop learning this process as I mix my own chemistry as well as the collodion that is applied to clean glass or metal where the images is formed.
Have you always worked with this medium? What other media have you used?
When I started back in the 70's I shot in Film and then moved to digital when Film started to become unavailable. I continue to shoot digital for my advertising and design clients which I still serve. I shoot tintype for my artistic expression and dabble in other historic and alternative processes such as platinum/palladium, orotone and cyanotypes.
How much time do you devote to your artwork?
I am a full-time photographer and I shoot tintype for various self-directed art projects, shows and clients. I'm always working and creating.  I love what I do.  It is challenging and so much fun.
What is the most rewarding aspect of what you do?
I get to work for myself. I've been blessed for all of my professional life to make a full-time income from my photography and creative expression. I love my clients in the advertising world and love what I do in the artistic world for myself.
What are your sources for ideas and inspiration?
I am always coming up with ideas that I see in my mind's eye.  There is so much to see and express.  Whether it is the human condition, the beauty of a single Flower or the beauty within a fellow human, there is much richness that can be expressed in an image.
What obstacles do you encounter as an artist? How do overcome challenges?
Sometimes the challenges are technical. Tintypes are hand crafted images that I photograph on metal plates. Many times I image on black glass and those are called ambrotypes. I mix all the chemistry from recipes from the 1800's. I make and then pour the collodion on this glass plate and make the one of a kind image on that glass plate while still wet (hence the name wet plate). The biggest challenge is the temperature and humidity in New Mexico, but I have a custom-made tintype trailer darkroom that is fully equipped with air conditioning, heat, safelights, stereo, fresh and gray water, electricity, etc.  This enables me to shoot anywhere-and I do!
Do you know what the Finished artwork is going to be when you start? Do you ever just work from spontaneous impulse?
I try to visualize the Finished image in my mind and work with drawings, Pinterest boards are really good to show my clients and models.  I'm a bit of a control guy-hence the 40+ years as a studio photographer. Wetplate is encouraging me to be more spontaneous.
Do you have a philosophy about producing art?
I encourage folks to Find their artistic passion and follow that. Failure is human and art is an expression of humanity.
Do you collaborate with other artists and if so, how does that happen?
Many times I utilize models and wardrobe artists. My art is very personal, but I love feedback.  For my commercial work, I oftentimes collaborate with a ton of crew, hair, makeup, wardrobe, sound techs, gaffers, food stylists, etc.
Do you show your work commercially? If so where? Do you produce your art for a living or is it more of an avocation?
Everything I do is for some kind of Financial incentive.  My commercial work has paid the mortgage and kid's colleges for a long time.  The 'art' photography is starting to get traction with grants, residencies and commissions.  I have lots of venues for the work, just contact me and I'll provide a list.
What advice would you give aspiring artists entering the Field?
Shoot, fail, succeed, shoot a ton more, rinse and repeat. Get feedback, but listen most importantly to yourself.  Honor your vision. Do not isolate yourself too much. Love your community, your family and be engaged in this beautiful world. There is a ton of inspiration around and inside you.
What else do you want to say to help introduce you and your work to our readers?
Please visit my websites and social media sites and comment. Hope to see everyone on the Corrales Art Studio Tour in 2020.