Jude Rudder
click thumbnail for larger view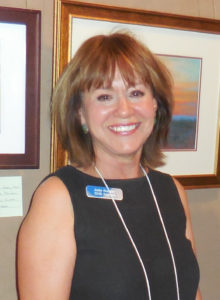 Oils
Watercolor
jrudder1@msn.com
I was born in Albuquerque, New Mexico and grew up on a farm in the North Valley. I am the oldest of seven with six younger brothers. Growing up in New Mexico, I have gained a strong appreciation for the beauty that our state has to offer.
I started my career soon after I got married. I headed up a Relocation Department facilitating corporate moves for large companies moving into and out of Albuquerque. Not long after I retired in 2001, I started taking watercolor lessons. It is a challenging medium. My background is not in art having never taking a single art class in college. So, you can say, I have not formal training in art. Over the years I have learned more through my library of books, art museums, and numerous hikes in the mountains of New Mexico and Colorado. When I am traveling, I have gotten into the practice of taking a camera and sketchbook with me. Just having a camera in hand helps me to concentrate on color, shapes, and values. It's amazing!
I now consider myself an artist in both watercolor and oils. My joy comes from landscape and botanicals. For 15 years, my husband and I lived part time in Summit County, CO and Albuquerque., NM Then a couple of years ago, we sold our Colorado home and now live full time in Corrales, a rural village outside of Albuquerque. During the summer, you will find me in our garden tending my tomatoes or inspecting someone else's garden doing a home visit through the Sandoval Master Gardeners.
I paint for the sheer joy of it and to constantly learn. My hope is to capture the viewer's attention and his imagination. I have been in numerous art shows and have won awards in both Colorado and in New Mexico. I have studied watercolor under Jane Werkema, Bud Edmondson, and David Chavez. I have studied oil under Howard Wexler.
I am grateful I have found a niche in painting. It gives me peace and the quietness I need in my life. When a painting is finished, my hope is that the viewer sees and feels what I see and feel. The subjects I choose mean something to me. Nature is beautiful.
I start out each January with the same new year's resolution. This is to continue to learn something new in my art; to go beyond just the paint.