Jonna James
click thumbnail for larger view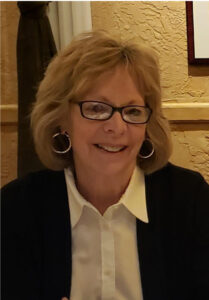 Acrylics
Corrales Bosque Gallery
jonna@jonnajamesartist.com
I spent my career as a Graphic illustrator and Landscape designer, teaching at the Oklahoma City campus of Oklahoma State University. Because of that, my paintings convey a strong sense of design. I use vibrant colors, combined with graphic elements, and complex patterns. I believe my purpose as an artist is to enrich, bring joy, comfort, and happiness, and perhaps, spark a lovely memory, imagination, or creativity.
I grew up in the San Francisco Bay Area and left for college in New Mexico when I was 18… It was love at first sight, I was home!
It is that love that inspires me to represent the Southwest in my painting, but not in a traditional way. It is the wildlife, the southwestern symbols, and the mystical images which, to me, are representative of this culture. I love the vibrant saturated colors in this part of the Country.
Painting has allowed me to express my passion for color, detail, and creativity – Inspired by my life in the Southwest. I like to refer to my art style as "sophisticated whimsy." It is my sincere wish to bring a sense of joy and happiness to the observer, because that's exactly what I am feeling when I create them, perhaps a touch of "Southwestern Magic!"