Gabriel Holloway
click thumbnail for larger view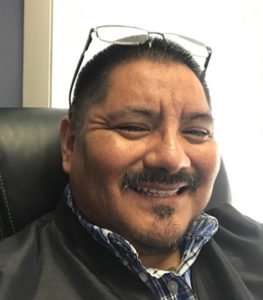 Pottery
jemezpuebloartist@yahoo.com
Born in the Oak Valley Clan of the Jemez Pueblo, New Mexico, potter Gabriel G. Gonzales is the son of Persingula Gonzales and the Grandson of Anacita Chinana.  Gabriel is proud of his family, many of whom are also involved in the arts. Gabriel learned how to make pottery from his mother,Persingula, and maternal uncle, Donald Chinana, both of whom are well-recognized Jemez Pueblo potters.
Today, Gabriel Gonzales is recognized as one of the best pueblo potters.  Although his methods are traditional, his work is contemporary—each pot is a one-of-kind masterpiece of form and design. He never copies himself.  He is constantly searching for the next perfect form and expression.
He gathers his clay from the clay pits at Jemez Pueblo, and tempers it with ash from the nearby super-volcano deposits. He uses traditional paints and clay slips, of various colors, from the local plants and earth. The pottery is hand-coiled, without the use of the wheel, hand carved, stone polished, and wood-fired outdoors, as is the Jemez Pueblo tradition.
Galleries where his works are shown include:
Andrea Fisher Gallery, Santa Fe
Bahti Indian Arts Gallery, Santa Fe & Tucson
Robert Nichols Gallery, Santa Fe
Gabriel's pottery is in the collection of the Smithsonian National Museum of the American Indian Washington D.C.