Cecilia Reilly
click thumbnail for larger view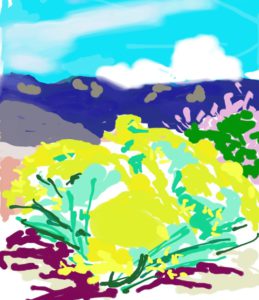 Digital Art
Pastels
Watercolor
ceciliaireilly@gmail.com
Born in Los Angeles, and growing up near the beaches of Southern California, Cecilia was introduced to the fundamentals of watercolor painting in the eighth grade. She began her formal art training at the University of California at Santa Barbara and she later studied at Otis Art Institute in Los Angeles and at the Laguna Beach School of Art.
Cecilia's work has been juried in to the prestigious Masterworks of New Mexico exhibition. She also works in pastel and uses her iPad as a canvas for her vibrant and emotional paintings.
Cecilia makes her home, and studio, in Corrales, New Mexico.